Home Assistant is a wonderful hub that integrates all of the smart devices in your home. I've been using Home Assistant for a few years and already have a few dozen integrations set up. Here are my top 10 Home Assistant integrations, and why they are my favorites.
Editor's Note: You should also check out my updated list of my favorite Home Assistant integrations.
#10: LIFX

I have a few color-changing smart bulbs from LIFX. They are on the more expensive side, but they provide excellent light. I like being able to automate color changes and turning the lights on and from Home Assistant. I really like that the integration is local – no need to go to the cloud just to turn on a light bulb.
#9: WLED

I started really getting into addressable LEDs for holiday lights last year. I've already expanded my LEDs to multiple places in the house, in large part in preparation for this year's holiday season. I love having year-round lights. available to spice up any day or holiday. I primarily use WLED-powered nodeMCU chips to power my LEDs. Home Assistant directly integrates with WLED, allowing me to turn on and off my LEDs and set colors and patterns on-demand and through automations.
#8: National Weather Service (NWS)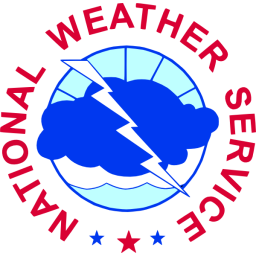 There are lots of integrations in Home Assistant that can provide weather forecasts. I needed more granular forecast information than just a temperature forecast as input to my irrigation controller scheduling. The NWS integration provides percent chances of precipitation and other weather forecasting information.
#7: Google Hangouts
For my configuration, it's unfortunate Google Hangouts will be going away soon (or so we've been told for a while now). Hangouts is my preferred notification method. It's fast and reliable. I can receive notifications on every device I own. I will have a lot of notifications to migrate soon. That's when I'll look into another Home Assistant Integration: Telegram. Edit: here's how I moved to Telegram.
#6: Google Cast

My house is filled with Google Assistant devices (a few minis, a Nest Hub, and some other devices) in each heavily used room. I use Home Assistant's Google Cast integration to send text-to-speech (TTS) messages to individual devices, and sometimes to multiple devices at once. It's a great voice feedback mechanism when automations are triggered – like when you want to tell someone who has broken into your house that the authorities are on their way :).
#5: TP-Link (Kasa)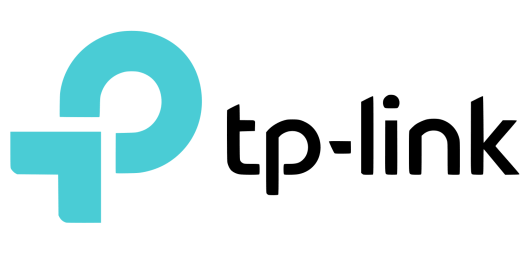 This Home Assistant integration helps with a variety of devices. I have TP-Link (Kasa) smart bulbs, smart plugs, and smart switches because they are reliable and affordable. And also because this integration works locally without the cloud.
#4: HVAC – Ecobee and MyTotalComfort

I list these integrations as a pair because it is how I integrate the two that make them favorable to me. I use Ecobee3 Lite thermostats to control my hydronic heating system. I also have a heat pump-based system that can supply heat and A/C to parts of my house. This system is connected to Honeywell's My Total Comfort cloud system. By having these both integrated into Home Assistant I can have my very separate HVAC systems play nicely and complement each other.
#3: Z-Wave
I built an extensive Z-Wave network back when I was using the VeraLite as my smarthome hub. Eventually, I migrated my entire Z-Wave network to Home Assistant, and I haven't looked back. Most of my smart switches and smart plugs are Z-Wave devices. So are my door locks. For security reasons, I much prefer Z-Wave door locks to Wi-Fi door locks. If you are looking for a good Z-Wave door lock, check out this roundup of the best Z-Wave door locks from TheSmartCave.com.
This is a critical integration for me. Home Assistant has a new MQTT-based Z-Wave integration that I may have to try out soon. I recently migrated to Home Assistant's Z-Wave JS implementation and it has been fast and rock solid.
#2: MQTT

This integration powers a lot of my smarthome. It's the engine behind sensors, pushbuttons, remote controls, smart switches, smart fireplaces, smart garage door openers, and so much more. I'm so glad I set up and started using MQTT. It has opened up so many possibilities.
#1: Google Assistant/Alexa (via Nabu Casa)
Most of my favorite Home Assistant integrations have been about automation. For good reason, automation is the key to a truly smart home. But my family really likes the ability to remotely control the smart devices in my house. They don't want to learn an app or anything like that. They just want to tell Google or Alexa to turn the lights on, arm the alarm, open the garage, or start the robot vacuum. Home Assistant's cloud integration with Google Assistant and Alexa makes anything controllable in Home Assistant available to our favorite voice assistants. Nabu Casa makes it a snap to set up!
Editor's Note: ESPHome has quickly been rising in my list of favorite integrations, and would probably make the list if I were doing it today. Check out the fingerprint sensor and air quality monitor I made using it!
Final thoughts
This list was actually hard for me to make because I enjoy so many different Home Assistant integrations. Having the ability to bridge so many different platforms and devices is one of the primary benefits of Home Assistant. I love the flexibility of being able to integrate with local and cloud resources (although I always prefer local if available). Sure, there are other smarthome hubs, but I've found none better for me.
Be sure to also check out my 9 Favorite Home Assistant Automations.
What Home Assistant Integrations are your favorite? Let me know in the comments or on Twitter.